Order puppets
You can order hand-carved puppets with the following addresses.
The puppet will be carved according to your own design.
It is also possible for me to carve one according to my design or an artist's design.
The puppet will be delivered to you within a month. The delivery time also depends on the size and carving difficulty of the puppet.
The size of the puppet also determines the price.
The puppet in regular size costs (10.000,- Kc, 600,- €).
You can order my puppets on this website - AXA Marionettes.
There you can also write on contact mail - axenie@gmail.com.
The payment will be via AXA Marionettes.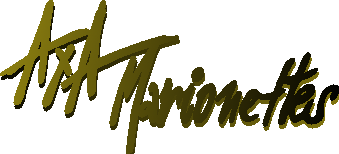 Order the puppet on the websites above or in CONTACT section. .